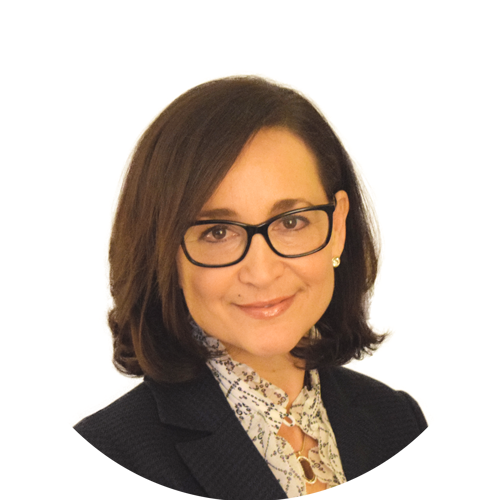 Anastasia Jandes, MD, PharmD, IFMCP
Medical Director | Physician
Dr. Jandes earned a Bachelor of Science in Biology and Chemistry, graduating with honors from Western Kentucky University. She went on to earn doctorates of both medicine and pharmacy at the University of Kentucky, graduating with honors from both programs. After earning her Doctorate of Pharmacy, she went on to complete a clinical pharmacy practice residency at The Medical University of South Carolina, where she focused on Infectious Disease clinical research and clinical pharmacy practice. After completing her medical degree, she then attended internal medicine residency at the University of Kentucky Medical Center, followed by a research fellowship with the Department of Anesthesia which began her research in addiction. Having trained and grown up in a state with high rates of prescription drug abuse and opiate use disorder, she has focused her practice, research, and consulting work on the treatment of addiction using opiate-sparing and functional medicine practices. In 2018, Dr. Jandes became a certified practitioner from The Institute of Functional Medicine and infuses functional medicine concepts into the treatment of addiction. Functional medicine is personalized medicine that deals with root cause of disease instead of just treating symptoms.
Dr. Jandes focuses on providing high quality and personalized addiction care. She utilizes nutrition and lifestyle changes as co-interventions along with behavioral therapy, counseling, medication management, and functional medicine. She values building long-term relationships with patients, and develops a treatment plan tailored specifically to each person's biochemical makeup and history. Her treatment focus is on the mind-body connection, the root cause of addiction, and the mental and physical health of the patient. Cognitive behavioral techniques, an individual counseling curriculum, and functional addiction management concepts are applied to each patient.
Throughout her training and career, Dr. Jandes has received multiple honors and awards, given numerous presentations, authoring many publications along the way. She is also a laboratory and pharmaceutical industry consultant and speaker on the topics of addiction and functional medicine.
Dr. Jandes has a strong belief in the global community of health. She lived in Asia as a child and saw first-hand the great medical need of the underserved areas of the world. She has given her time as a medical volunteer in several underserved countries and has provided medical care in the United States as a Salvation Army volunteer physician.
Background
I had traditional training obtaining 2 doctorates. One in pharmacy (PharmD) and one in medicine (MD). Near the end of my medical residency I was hit with the realization that I couldn't help my mother who was dying of adenocarcinoma of the lung. Nothing modern medicine could do, nothing I did, nobody that I referred her to, could help stop the inevitable. I spent countless hours researching and reading about alternative treatments, lifestyle approaches, genetic differences in specific cancers, and how they can be modified through different lifestyle approaches. I took care of her and made sure that every possible thing I was trained to do I did for her, but she died within the year.
Grieving
My mother was my everything. My best friend, my role model, and the woman I aspired to be. In the process of getting back on track, I became pregnant with my 2nd child and received the diagnosis of autism for my 1st child all within 8 months of her death. Again, what was modern medicine to do? What was I to do? Nothing. I was a highly trained medical doctor and pharmacist in despair with no answers. I felt helpless with nowhere to turn. Pediatrics couldn't help with my son's Autism diagnosis, so we took everything into our own hands.
A different approach
My research into my mother's cancer left so many unanswered questions about healing. We took my autistic son to a biomedical physician who offered us a little hope in terms of alternative solutions, possible answers, and a more systems-based approach to the things that could be biologically lacking in autism. That was my first purposeful move onto the path of functional medicine and getting to the root cause. I was starting to realize how much I was missing, the glaring hole in my training, and how everything that I had been taught had been in a square box that had high walls around it that did not include learning about anything outside of western medicine.
Reality shattered
The things that had been tried, true, and vetted over thousands of years in the eastern world were automatically dismissed because they weren't part of the RCT (randomized controlled trial), they weren't part of western, modern medicine, and they weren't part of, unfortunately, the pharmaceutical-driven model that modern-trained Doctors (myself included) were taught and continue to learn and practice in today. My reality was completely shattered as if I had been living in a dream and finally woke up and saw the truth of things. It was at that moment that I decided it was time to learn in a broader perspective. I've never wanted to forget what I know, I've never wanted to undo my training, I just wanted to add to it and be more well-rounded in my perspective.
A new path and renewed purpose to help patients
To quote Shakespeare "there are more things in heaven and earth than are dreamt of in your philosophy." This has become the core of my daily perspective. These hard life experiences were the key to unlocking my path forward. Through my interactions with patient after patient I realized that I can learn just as much, if not more, from their life experiences than I can teach them. This has taught me to understand the limitations of my training; that I am not willing to be limited in how I help my patients, my family, my community, or my world. There are plenty of other approaches in healing and I am in the process of learning as many of them as I can to build a best-practices model that provides the most well-rounded, comprehensive approach to healing based on what is available in the world. Over the course of four years I studied to become a certified functional medicine practitioner through the Institute for Functional Medicine. This led me to create Wellness Recovery, a best-practices model for treating addiction and maximizing vitality.
If you are a patient of mine, let me thank you for entrusting me with your care. I appreciate each and every one of you!
If you are not a patient of mine and would like to be, please shoot us a text to find out how, or just navigate to our FAQ page. We would love to have you become part of our family!